Old Bush Zarai Rare Ceremonial Matcha
Regular price
Sale price
$60.00 USD
Unit price
per
Sale
Sold out
This is perhaps the most interesting matcha we offer - a true taste of history! 
Zairai is a catch-all term for tencha grown from seed, rather than cloned cuttings. Nowadays, most matcha you find is from cuttings - that way the farmers can control precisely what cultivars they have in their fields. Growing from seed is more of a genetic toss-up, as the tea bush that grows from them will be slightly different than the previous generation. Since most farmers don't grow from seed anymore, finding Zairai tencha is not only rare, but often a sign of older tea bushes from a bygone era. What's more, bushes treated with excessive fertilizer and pesticides tend to have even shorter lifespans, so an old tea bush means a well-treated and, typically, organic tea bush. 
The bushes for this matcha are at least 60 years old, though the farmer thinks they could date to before WWII. The effects of bush age on matcha quality are not really discussed, since so few have any old bushes in the first place. But, it is generally agreed upon in the rest of the tea world that older tea plants yield more complex tea with more powerful energy. The resulting matcha is very strong, and perhaps not the best for beginners. It is bright, with a slightly bitter but mouth-watering finish, invigorating, and replete with notes of tropical fruits, orchid, and lily. 
Since we mill this tea to-order - like all of our matcha - our Old Bush Zairai is as close as one can get to tasting pre-industrial matcha. That is, matcha as it used to be: naturally-farmed, grown from seed into old, revered bushes, and locally-milled.
This year we made sure to reserve our Zairai well ahead of time, since it is so rare. Old, organically-treated bushes don't produce especially large yields, so the farmer runs out rather quickly each year. 
The grower of this tea exemplifies what we look for in a tencha farmer. He is a passionate first-generation natural farmer who manages only about a hectare (10,000 Meters) in Uji. He never sprays or adds artificial fertilizers - the zairai bushes have lasted this long because they've been so gently handled, so why change that?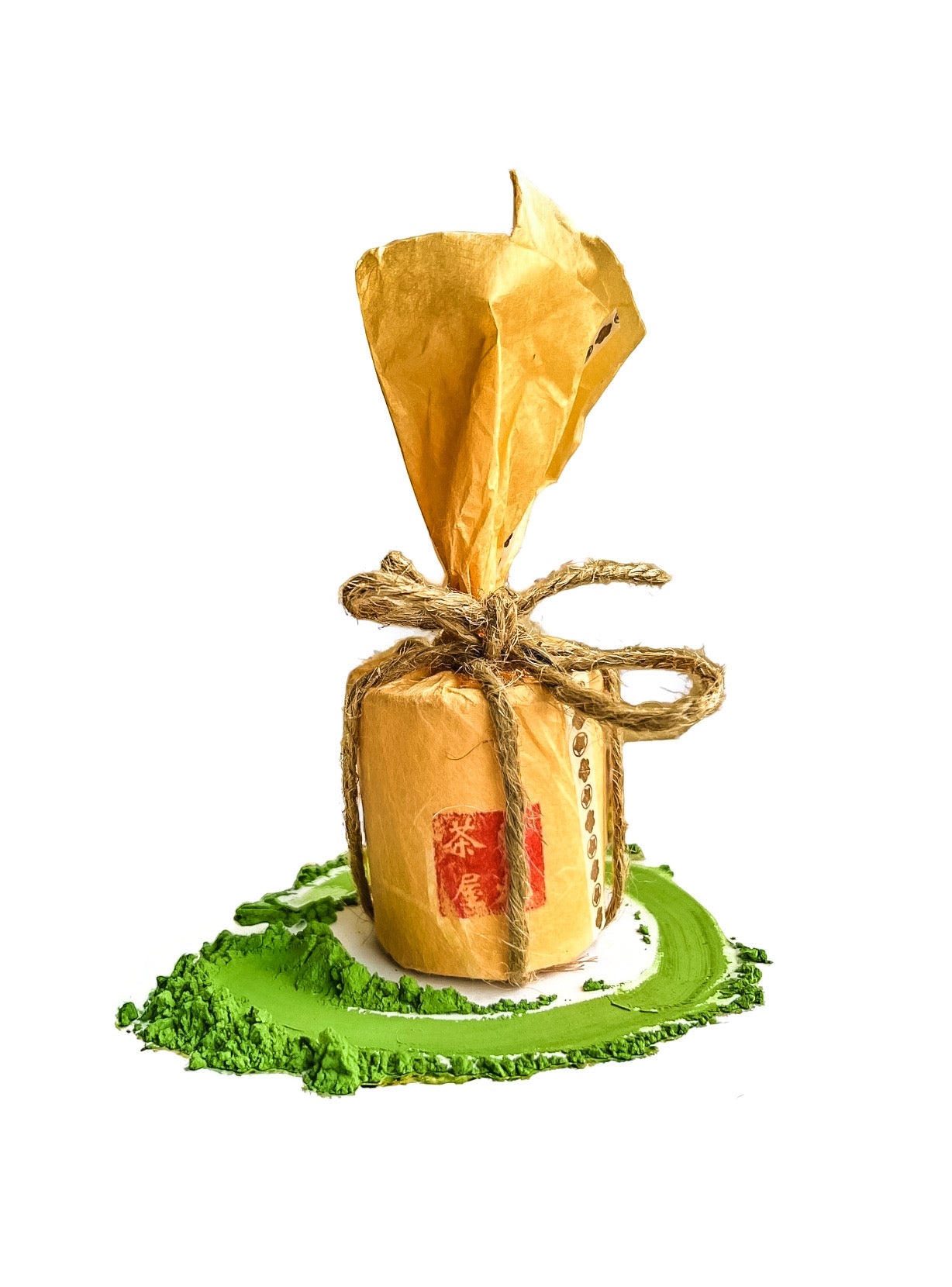 Shipping Options: Free or Cheap!

Free shipping for orders over $50 and shipping for only $4 to anywhere in the USA for all other orders!

Sealed Tins for Freshness

We really take our matcha freshness seriously!

Your 20 gram tin is milled-to-order and immediately packaged in an air-tight cannister before being shipped.