Takamine Okumidori
Regular price
Sale price
$50.00 USD
Unit price
per
Sale
Sold out
"Takamine" roughly translates to "pinnacle." That is, the tencha for this Okumidori matcha was graded by the grower to be of particularly high quality. The farmer for this tencha also produces our Asahi and Somada Okumidori. He is Uji's foremost Biodynamic/natural farmer, and rapidly making a name for himself as a producer of the finest tencha available. 
The difference between the Takamine and Somada Okumidori is one of terroir. The Takamine comes from the same tea field (in Somada, Wazuka) but these bushes are grown on a steeper section of the field. Even just this very subtle difference makes for a noticeably different tea - the Takamine Okumidori is probably the creamiest, smoothest matcha we have had. It fills the mouth with a nice savory, mouth-watering sensation, and leaves a touch of floral notes on the exhale. 
Somada is a sub-region of Wazuka, which is the main tea-growing town of Uji, the birthplace of matcha. These subdivisions each have different qualities, much like different tea mountains in Yunnan, or Appellations in wine regions like Bordeaux.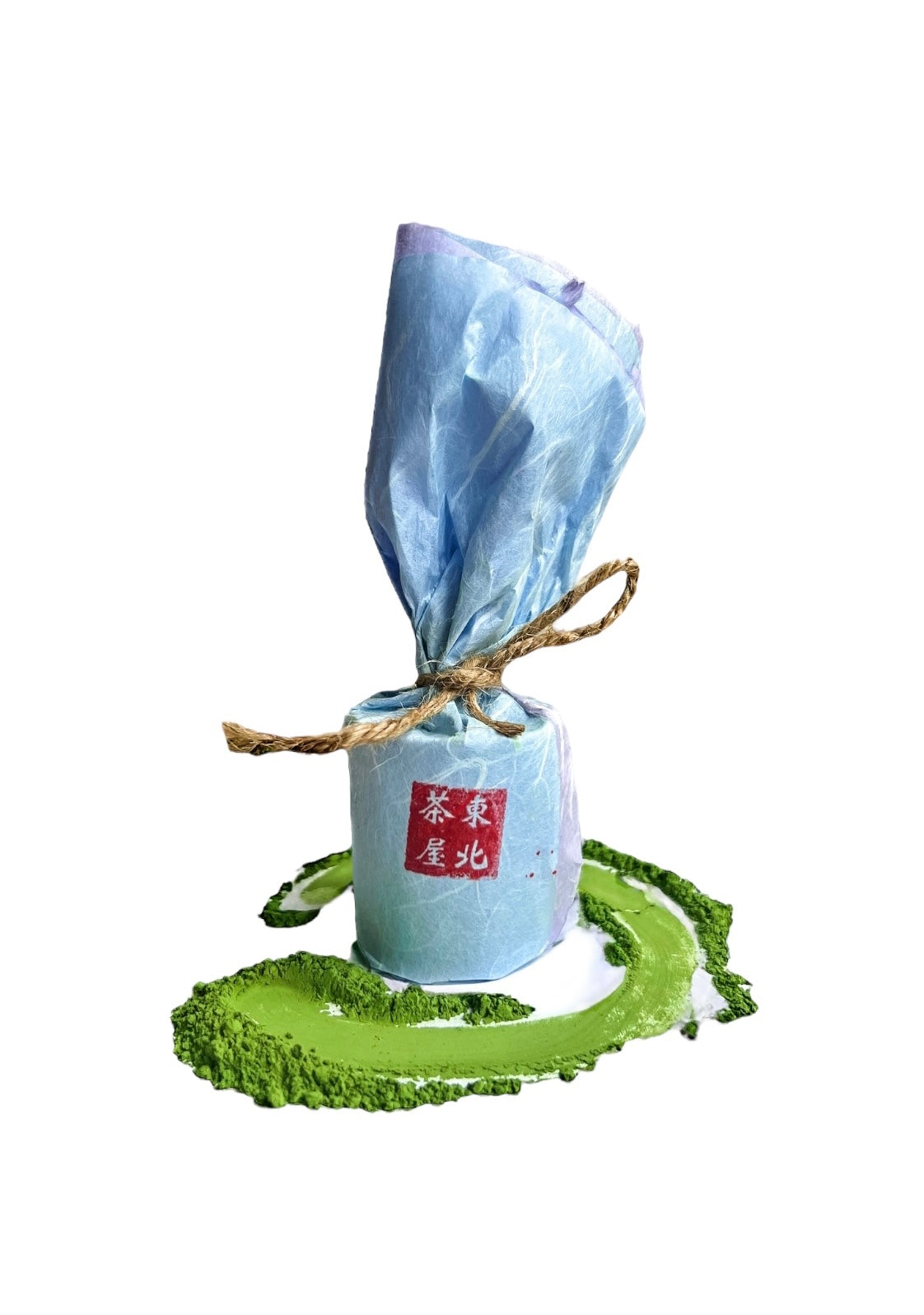 Shipping Options: Free or Cheap!

Free shipping for orders over $50 and shipping for only $4 to anywhere in the USA for all other orders!

Sealed Tins for Freshness

We really take our matcha freshness seriously!

Your 20 gram tin is milled-to-order and immediately packaged in an air-tight cannister before being shipped.