Ceremonial Matcha Sampler Set
Regular price
Sale price
$30.00 USD
Unit price
per
Sale
Sold out
Now you can sample our matcha without committing to a full tin! Try three of our favorite matcha cultivars in 4 gram tins (2 servings per tin). 


There are multiple flights available. 
Classic include Samidori, Erihara Okumidori, and Asahi cultivars
Okumidori includes three different batches of Okumidori - one from Erihara, and Two from Somada, with one of the Somada varieties coming from a steeper elevation hillside than the other.  All of these are sub-regions of Wazuka, in Uji. Kind of like how Bordeaux is broken up into Medoc, St. Emilion, Pomerol, etc, each with its own character.
Funky includes some of our most engaging and complex natural matcha varieties - Old Bush Zairai, Gokou, and Plum Blossom Blend
All of our matcha is milled-to-order in Minneapolis and promptly shipped out for optimum freshness. We only make matcha from naturally-grown tencha. This means all of our tea was grown without artificial fertilizers, pesticides, or sprays of any kind by passionate, small farmers in Uji. 


All matcha flights come in a beautiful gift box!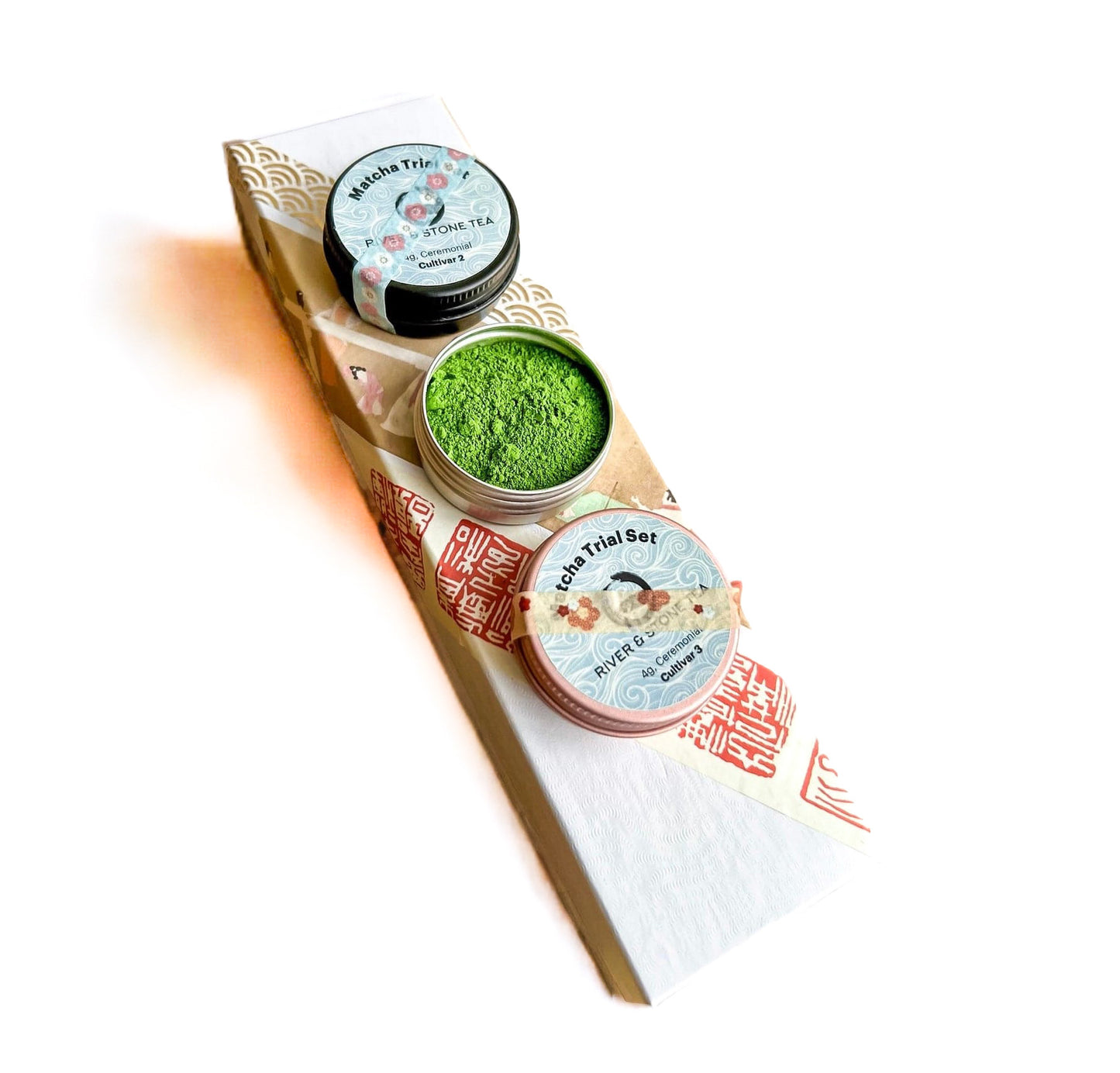 Shipping Options: Free or Cheap!

Free shipping for orders over $50 and shipping for only $4 to anywhere in the USA for all other orders!

Sealed Tins for Freshness

We really take our matcha freshness seriously!

Your 20 gram tin is milled-to-order and immediately packaged in an air-tight cannister before being shipped.